An RTG Casino is Meant to Offer Variety and Fun
Another giant in the online casino software developing industry, RTG (also known as Realtime Gaming) is also often hailed as one of the first companies since the relative dawn of the Internet to start introducing games for online casino players. With more than two decades of industry experience, Realtime Gaming not only adheres to the latest in company standards but also helps shape some of them through its own progress and innovation in the field of gambling software development – to what degree this might be true, we will find out today.
The Products Summarized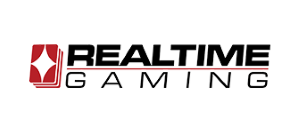 RTG offers mobile solutions, flash & download capability, branding possibilities, diverse API's, agency system, kiosk functionality, and much more. There is a general misconception concerning online casino software developers that companies offer only the games themselves. This, however, couldn't be further from the truth, as the products of any software developer, including RTG, are offered with all their accompanying administrative platforms and tools.
RTG Casino Games – What Will Your Venue Offer You
With the slogan "We Take Gaming Seriously" one would think that there is a lot in the variety and quality department, however, the reviews are mixed. With a clear direction towards slot gaming software, more than 300 titles are offered by RTG to casinos online. Known for their progressive slot titles, RTG also offers classic slots, and "speciality games" such as Roulette, Keno, and Bingo. Despite being on the software developing scene for quite a while, Realtime Gaming has been the subject of many public debates, as online casinos with less-than-reputable practices have used its software.
In recent years, RTG casino games have seen somewhat of a popularity decline, although slots such as Aladdin's Wishes, Caesar's Empire, Aztec's Millions and a few others still remain as some of their most played titles ever. The reason for this decrease of public interest, is that the software platform on which the games are developed is Macromedia Flash. While mechanics-wise it still works, this platform is highly outdated by today's standards. Introducing higher quality graphics and/or sound elements, or other upgrades can prove to be next to impossible – it is why almost all of the recent games produced by other software developers are made on HTML 5.
The RTG Live Functionality is Present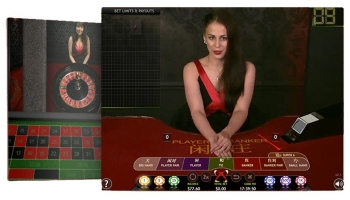 While RTG does offer a live casino service, the information about it can be a bit conflicting. The official website of the software developer advertises a live casino games product, yet there isn't any additional information on brands that feature any live dealer products. The only intel we could gather is that any "RTG live dealer games" have been hosted by another company – implying that RTG has some type of a licensing agreement with another business. After further examining the information provided to us by the official website, we've made a discovery.
A company called Extreme Live Gaming is the one that provides the live dealer functionality for Realtime Gaming. Quite renowned for the quality and variety of their offered products, Extreme Live Gaming hosts numerous Roulette, Blackjack, and Baccarat tables at all times. In addition to having their own dedicated studio, the company also has the so-called "LIVEBox" which essentially is a direct stream from an actual land-based casino – bringing players even closer to the genuine casino experience.
No Listed RTP
Some players find it very important to have complete information in terms of a casino game's Return to Player rate. This small piece of information is usually listed under every gaming title in the product roster of any software developer. While there isn't any information on the RTP rates of the games provided, this isn't such a big deal. Usually, the online operators that use RTG's games receive a platform filled with administrative tools, that allow casinos to set their own RTP percentages. Should that is the case, the RTP values may or may not be listed within the casinos' terms and conditions page.
Top Recommended RTG Casinos
User-Friendly to USA Players
RTG is probably one of the few online casino software developers that provide products for operators who allow access to players from the USA. Online gambling is quite a hot topic for debate in the United States, and when a software developer from Europe usually offers their games and services, they cannot be accessed from North America. If an online casino is available within the USA, you can be sure that at least some part of its software is provided by RTG.
RTG Mobile Functionality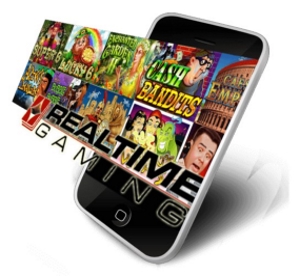 This is where Realtime Gaming truly shines. One of the most difficult elements in online casino software development is the mobile aspect. Luckily for online gambling venues everywhere, RTG specializes in delivering well-optimized mobile products. This includes all of its games, as well as any API's and administrative platform tools, that would allow a casino brand to shape the mobile experience of their players in any way they want. Realtime Gaming's products are compatible with iOS, Android and Windows operating systems, which allows operators to incorporate mobile features on a variety of platform.
Proper Licensing
Since its establishment to present days, the Realtime Gaming company has been through a few economically restructuring events, such as its licensing. Currently possessing a license from the Jurisdiction of Curacao, RTG's services are vetted to be legit. A small drawback here is that this is pretty much it – while other software development companies have a number of licenses and recognition from numerous administrations, Realtime Gaming's sole license would seem something that would be attributed to a company that had just appeared in the industry.
Lack of Accolades – Explained
We were a bit surprised to discover that RTG doesn't possess any achievements or awards in any casino software field. Usually, when you have a software developer that has been "around the block" for many years, they are invited and featured in symposiums and award events in which such companies are receiving recognition for excellence in the field or overall contribution to the industry standards. Whether RTG was never invited or has declined any participation, remains a mystery. One thing is for sure – we couldn't find a single award.
Many Online Casinos Prefer to Use RTG Software – the Positive Side
Whether it is the RTG mobile live products, instant play solutions or anything else, online operators everywhere seem to favour Realtime Gaming's software. The RTG mobile casino experience is known throughout the player community as being one of the most interesting ones. The fact that RTG software also caters to the needs of USA players is also an excellent factor. Beginner players and low rollers prefer Realtime Gaming titles, because the betting limits can be extremely low; giving people the opportunity to bet real money and have fun, while still being on the safe side.
What Will Follow for RTG
The relatively weak license and old controversy is not something that currently holds RTG back. What is currently most important is the reimagination of some of RTG's gaming titles – the variety of slots isn't as big as those offered by others, and the quality in terms of visuals are long due for an overhaul. No matter how they look, the games still work – but with news about browsers planning to stop support for Macromedia Flash, RTG will need to eventually revamp their complete gaming roster. We know that whatever happens, Realtime Gaming will persevere, and continue to be one of the most sought-after software developers among online casino brands everywhere.

Preferred Casinos In Your Location