Neteller at Online Casinos – A Sign for a Stable Environment
With almost two decades of history, Neteller has become one of the leading providers of payment gateway and money transfer services. Its origins traced all the way to Canada, today Neteller is owned and operated by the prestigious Paysafe Group Ltd., which is the parent company to the leading e-wallet service providers in the world. For many years now, online casino players have taken advantage of Neteller's services for many reasons, and today they continue to do so as well. Here, we explore why and how.
Creating Your Account is Free and Easy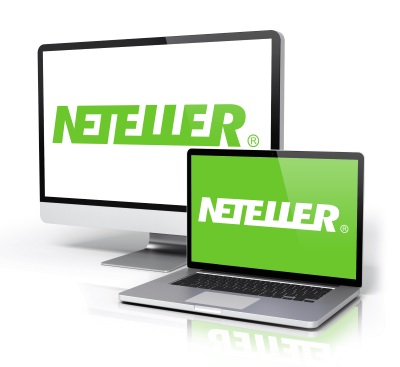 After inputting your basic information and reply to your registration confirmation email, your account will be active. Of course, at first that account will be deemed by the platform as "unverified", but that is nothing to worry about. Players that intend to use this platform more than once, verify their account by making a deposit and completing the following verification steps. After that procedure is done, you will be able to fully utilize Neteller's platform and services.
This E-Wallet Is Legitimate
Neteller is regulated and licensed under the United Kingdom's Financial Services Authority. This fact is extremely important, as it shows that the platform takes all the necessary measures to ensure that the money of their customers is safe and available to them at all times. Neteller is not a bank, which means that the client's finances will not be used in any type of company trading, loans, credit programs, etc.
VIP Status Ready
Online casino players that utilize a payment platform often, will benefit from an outstanding VIP program. Separated into 5 levels, each status advance will give the user a variety of benefits, including but not limited to: reward points, better fee percentages for transfers and ATM withdrawals, better transaction limits, discounts and so much more. To qualify for the first VIP tier – Bronze, a client will have to perform merchant transfers in one calendar year that will equate to a total of $10,000.
The Silver level will unlock at $50,000, Gold at $100,000, Platinum at $500,000, and Diamond at $2 million.
Online Casino Promotions and Neteller
It isn't unusual to see online casinos that offer a variety of promotions for users who decide to use Neteller as a banking method. While small, sometimes these bonuses can give the "edge" a player needs to prolong their gaming session. Casino credit discounts, reduced transfer fees, free slots spins, promo program points; these, and many other extras might be available – it all depends on an online casino's promotional policy. Should you wish to find out if any banking method bonuses are present, the best way to go about it is to contact the online casino's customer support agents, as very often such promotions aren't advertised the same way as other bonuses.
Top Recommended Neteller Casinos
Client Support is Widely Available
There are 10 offices of the company around the world, the phone numbers for which are listed under the "support" section of Neteller's website. While quite some time ago there was a function to connect with a customer support agent through live chat, it was cancelled – probably due to the rapid expansion of the company. With the exclusion of the provided international phone number, clients can contact Neteller offices in Tunisia, Italy, Germany, France, United Kingdom, Spain, Japan, Brazil, and Australia.
Transfer and Account Limits
While you can utilize your Neteller account while it is still "unverified", you will be limited to how much you can deposit in it. So far, depending on your country of residence, the amount of money you can keep in your account will range from $500 to $2,000. Should this limit is exceeded, Neteller will freeze the account until the user provides ID documents that will verify it. After the verification process is complete, the account will be unlocked for complete use.
Neteller Cross-Platform Compatibility
Usually, this e-wallet service provider is compatible with more than 60 brands of popular online money transfer companies. Although this is so, there are still a few exceptions, for example – PayPal. Because of the unique way withdrawals and deposits are made, the transfers between some platforms happen through a 3rd party to avoid any potential scams and/or abuse. Having said that, making transfers between different e-wallet and e-banking platforms will most likely result in fees determined by the parties in question.
Most Deposits and Withdrawals Will be Charged
Due to Neteller's being so largely available among many other platforms, the range of fees is also quite extensive as well. Depending on a chosen banking method, fees for withdrawals and deposits may range from 1% to 45%. If you would like to feed your Neteller account for free, you can do that only via a local or international bank wire transfer. Any payments to a merchant website online are also free but should you try to withdraw money, it might be charged a percentage or a flat fee depending on the chosen method.
Pre-Paid Cards are Available
Whether you would like to pay at a physical or online shop, Neteller gives you the chance to have a card for both. Dubbed "Net+" the prepaid Neteller card is supported by the MasterCard money transfer network, and it is widely accepted around the world in thousands of locations. You can get your first virtual and physical card for free. An account holder can have up to 5 virtual cards in total; ordering an additional card after the first one, will cost €2.50. Physical cards come with a €10 annual yearly upkeep tax and will carry a charge from 0% to 1.75% for any ATM withdrawals or purchases.
Neteller App for All Online Casino Users
The financing app of Neteller is readily available on the company's website, Google's Playstore, and Apple's iTunes. The application itself services more than 200 countries and can be used for the full management of your finances. In addition to that, the Neteller app gives access to a variety of betting and gaming sites, which is ideal for those users who like to visit online casinos. Highly safe and secure, the app delivers all features which are present in the browser version of Neteller.
In Conclusion
Operating in more than 30 types of currency, Neteller has easily become one of the most used e-wallet service providers in the world. Working also with Bitcoin, this platform shows personal growth as well as a strong following for most recent financial trends. Today, almost every single online casino features Neteller as a banking method – it's no wonder why millions of people prefer it as well. If you haven't made your free account yet, go ahead – we definitely recommend it!

Preferred Casinos In Your Location