Entropay Online Casinos – More People are Switching to Virtual Prepaid Payment
Almost two days ago, Entropay was considered to be the first provider of a virtual prepaid card in Europe. The idea of the entire platform was to give people the ability to make a credit/debit card payment, without being connected to any bank account. The virtual prepaid card offered by Entropay wasn't affected by the location of a customer or the credit status of their bank – which is what made it one of the most popular pre-paid card service providers among online casinos and players in Europe.
Registering an Account is Easy and Free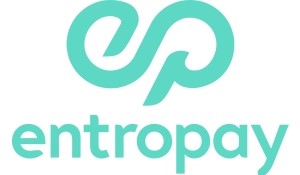 First and foremost, before logging into your favourite casino, you will need to create a free Entropay account. This is relatively easy, and won't take much of your time – you will need to input their basic details such as name, email, birthdate, etc. Once you have that down, your account will be created almost instantly. When you're logged in, you will be able to properly utilize the services offered by Entropay.
Entropay Services You Can Use with Your Favourite Online Casino
The first and most used service by Entropay is the virtual prepaid card. Those cards utilize the most famous money transfer network on the planet – VISA. This means, that Entropay cards will be accepted at every online casino accepts VISA brand cards. Recently, Entropay has introduced the service called "Transfers", which allows users to send money to anyone who has an email address, with the promise of greater speed and security. While there isn't any indication that this new service is going to be adopted by many online casinos, a possibility for this to happen in the future isn't excluded.
Top Recommended Entropay Casinos
A Great Level of Security
Because Entropay is basically a prepaid service provider, it won't require you to have any personal and/or bank information put in there. The company itself stands by the latest security standards in the industry, so you can be sure that whatever details you've used to sign up for an account, will be properly protected via software and hardware means. Both players and EU-based online casinos like to use Entropay as a method for transferring money.
The Pluses and Drawbacks of Entropay Card
The pre-prepaid card is also a debit one; you won't have to worry that you overspend money you don't have; this will definitely give you a better control over your finances. A virtual card means that you will never have to wait for it, lose it, or damage it in any way – and the fact that you can deposit and withdraw in GBP, USD, and EU, makes it versatile in almost any situation. Another noteworthy positive is the fact that transfers from your Entropay account to your bank happen quite fast – taking approximately two business days.
Onto the drawbacks; sadly, while there are so many positives, you can't go without a few negatives. In the case of Entropay virtual prepaid cards, it is the fees for both loading your account or withdrawing money from it. In the case of online casinos, every withdrawal will cost you a 1.95% of the winnings, although that percentage may vary depending on the casino brand itself. The other type of cost is associated with funding your Entropay account – you will be charged every time you do it via a credit/debit card, and also through a bank wire.
There are a Variety of Fees
Although using Entropay as your preferred deposit/withdrawal method can be quite convenient, the level of speed, security and safety come in the form of numerous operational charges. For example, topping up your credit/debit card will cost you a percentage of the deposit; in fact, this type of fee starts at 1%. Creating your account or an Entropay card is free, as well as a transfer you would make from your wallet. An Entropay transfer from your credit or debit card is going to be charged at least 1% of the amount in question.
Withdrawing money from your Entropay wallet to your actual bank account will cost you from €1.99 to €9.99 (the pricing is adjusted for other currencies). Additional fees include credit/debit card topping up, which in EU is going to be 1% while for the rest of the world 4.95%. Topping up from another Entropay card will cost a flat fee of €0.15. The billing currency conversion service rate is 3.25%, and any foreign exchange fees on purchases will be 2%. Should your account remain inactive for more than 6 months, Entropay will start charging it a "dormancy fee" of €3.75. You can find out more about pricing, on Entropay's official website.
Countries in Which Entropay is Available
Available in more than 40 countries, Entropay is heavily geared toward the European market. Some of the countries in which Entropay operates are Austria, Denmark, Germany, Greece, Ireland, Italy, Poland, Romania, Sweden, the United Kingdom, Iceland, Austria, and many others. While the majority of the countries are situated in Europe, not all of them are members of the European Union; which would, of course, reflect on any potential charges.
In The End – What Awaits Entropay?
The real truth is that while Entropay is gaining some popularity as a swift and secure e-wallet platform, it doesn't have the same online exposure as other already well-established brands. While there are no current statistics about the user base of Entropay, it is estimated that they are at least several million; which is still quite a large number. Introducing a new service such as Transfers, will further expand the platform's functionality, and perhaps give online casino players the ability to receive their withdrawals to their Entropay account. All we have to do is wait and see.

Preferred Casinos In Your Location