An IGT Casino Platform is Still One of the Most Preferred Ones Out There
Over the last decade, the name IGT has become one of the leading names in casino games software development. Known for providing operators with quality titles, today IGT expands its market presence and online reach with a steady pace. With many decades of industry experience, IGT continues its incredible progress – creating gaming trends as well as superior software solutions. Today, International Game Technology caters to the needs of the leading online casino brands in the world, while growing both in popularity and industry influence. Let's take an extensive look at one of the most awarded and renowned software developers in the business.
What Does the Company Offer to its Clients?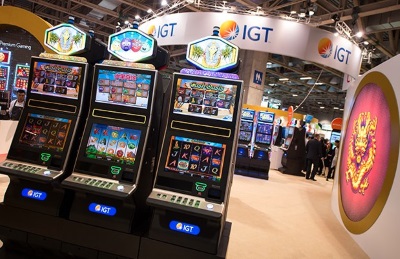 IGT is a business that claims to offer a complete package of services for both land-based and online casinos. Those include gaming systems (hardware and software), security and technological solutions, lottery services, complete online solutions, and sportsbook solutions for land-based, online, and mobile platforms. Every service or product offered by the company comes in several commercial packages, allowing operators to choose the one that will fit their needs best. Naturally, a completely custom solution is available for those businesses that have the budget for it.
The Gaming Section is Moderately Populated
It makes sense that a developer who creates titles for land-based casinos would make online versions of its games. Crown of Egypt, Siberian Storm, Noah's Ark, and many others are one of the best slot games offered by IGT. This software developer delivers more than 100 casino gaming titles comprised of slots, table games, bingo, and lotteries – what makes this software developer standout among others, is that all of its gaming titles are available in instant play version. A transition from a land-based casino to an online gaming platform is indeed an impressive achievement only a few developers can claim as their own.
While indeed a large variety of IGT's games were constructed on Flash at some point, the company has now re-worked most of its titles to HTML5 – which is considered to be a newer, much more superior platform than any other. IGT's official website lists detailed information on every online casino game they offer – Return To Player Rate, Paylines, Bonus Features, Supported Languages and Currencies, Free Spins, etc. Below, we've explained the game categories even further.
Slots Are The Majority
Making both original and franchise-licensed slot titles, IGT values diversity. If you've seen the names Magic Castle, King of Atlantis, or Candy Bars, those are also produced by International Game Technology. If you're looking for even more familiar brands, there are licensed titles such as Wheel of Fortune, Harley Davidson, Family Guy, Sherlock Holmes the Hunt for Blackwood, and many others. The RTP rate of all slots varies between 92% and 96%, support up to 14 languages and 30 different currencies.
The Table Games Should be More
Under the table games section of IGT, we are surprised, to say the least – seeing only 3 game titles in total. We have Classic Blackjack, Double Roulette Bonus Spin, and Classic Roulette. The RTP of both Roulette versions is 97% and 98% – and 99.6% for the Black Jack title. The fact that there are so few titles under this category, could be considered as a drawback especially when the titles are very good. Perhaps in the future, IGT will introduce more games.
Casual Play and Specialty Titles
Among the industry-standard categories, we also have a few specials brought in by IGT. They might not be necessarily different from their regular counterparts, but it is the additional rules, bonuses and/or pay lines that would separate them from the rest. For example, this is the case with the special slots called "Baloonies Swap and Pop and Smash the Pig". In those slots, once a special reel combination has been achieved, a unique bonus game will activate providing even further bonuses or monetary awards to the player. In addition to those, there are also a few scratch-card type titles, as well as novelty games such as Lucky Falls.
IGT Live Dealer Solutions
What IGT delivers in terms of live dealer gaming isn't exactly what online players would expect. To clarify, none of the services and products that IGT provides to online operators, have any sort of live dealer games. In fact, the only type of live dealer functionality comes in a land-based casino. We understand that it is a bit confusing, and we will explain. As a provider of hardware gaming terminals, IGT offers casinos the chance for more than twenty players to participate at the same blackjack table; the table would be the same as the ones in any other live dealer game streamed online, however it would be surrounded by individual terminals where players can sit and bet. They would be physically present in the room yet utilize the game terminal in front of them to make decisions.
Their Virtual Reality Games Aren't for a Casino
Perhaps one of the non-gambling games offered by IGT is their "Virtual Zone" booths which are paced in online casinos for fun. While not meant for gambling, the VR products of IGT are meant to enhance the popularity of any venue they are placed in. The available VR games in an IGT booth, aren't complicated, nor do they have a long learning curve – after all, they are made to hold the interests of players who wish to try out something new while they are on the casino's floor. There are a few software providers out there that have developed their own Virtual Reality online casinos, so we guess that it is just a matter of time before IGT decides to develop and release its own.
Which Platforms are IGT Games Compatible With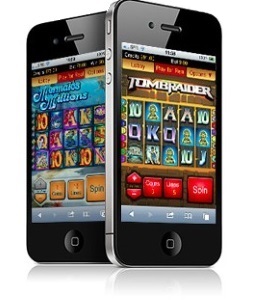 Android, iOS, Microsoft Windows and macOS, are the operating systems that support IGT's products and services. The fact that one part of the online casino games was created on the software platform Flash, and the other on HTML5, allows IGT's casino games to be accessed through any device that supports a modern browser – it doesn't matter if it's through a stationary computer or a mobile device like a smartphone/tablet.
The Company is Progressing Exponentially
Almost a decade ago, IGT saw how popular the online casino market niche was becoming and wanted to carve their own way in the industry. In a very successful business move, International Game Technology purchased the software developing company WagerWorks. The latter, having a lot of experience in converting land-based casino games into online versions, proved to be a highly valued asset of IGT and is an indivisible part of its parent company even today. A business called Gtech Corporation purchased IGT a few years ago, and after the merger of both entities, the new company continued under the name of its newly acquired asset – International Game Technology.
When WagerWorks was acquired by Gtech, it wasn't a small-time company. In fact, the former software developer had worked with some of the largest names in the gaming operator industry and was highly renowned for its instant play solutions. This still living legacy is now a part of IGT's product line portfolio. Today, this software developer is a publicly traded business listed in the New York Stock Exchange.
Licensing is Always Important
As a business that deals in much more than just software development, IGT possesses many licenses by numerous administrative bodies and jurisdictions. In one case, in particular, IGT has licenses issued from the Nevada Gaming Commission; having any kind of license from the USA is nothing short of impressive, as regulation protocols and rules in the States are renowned for their strict nature. The IGT casino software is certified and licensed by the Alderney Gambling Control Commission, and it is subjected to regular audits to ensure that its products and services adhere with the latest professional codes of conduct.
An Epilogue for a Software Developer
Although time might pass before we see a native IGT mobile casino application or any live functionality, the company will eventually surprise its clients. For a software developing brand that boasts more than 4 decades of existence in the casino industry, it is only natural that they will persevere and evolve even further. While some game titles might look a bit outdated in terms of graphics quality, don't let that fool you – the company keeps its products properly updated and optimized. IGT is definitely here to stay.

Preferred Casinos In Your Location