Betsoft Casino Software Solutions – A Developer That Impresses
Founded a little over a decade ago, Betsoft is a company that defines the phrase "right time, right place". Only in the course of a few years, it has managed to achieve a significant market advantage which even bigger companies have trouble finding. Today, Betsoft Gaming has become one of the leaders in mobile online casino software development and continues to develop innovative platforms with the idea of increasing the profits of its clients through the power of their own innovation.
Complete Online Casino Solutions – Products and Services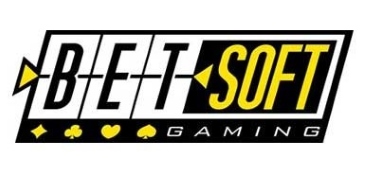 Betsoft is a software developer that has it all. Its complete packages consist not only of online casino gaming software but also valuable platform management tools that allow operators to completely customize their customer's experience. The current products offered, are desktop casino games, mobile casino games, casino manager platform, The Shift™ platform, Vault™ platform, mini-games, and Virtual Racebook. Each of those categories is expanded in a plethora of features, allowing an operator to benefit from them all.
The services offered by Betsoft, are as full and complete as their gaming portfolio – Account Management is valid worldwide, delivering unparalleled support to operators from different regions. The Marketing services of Betsoft help operators to expand their online and offline presence, by offering numerous advertising campaigns for a number of social networks, software resources, and customized assets. Betsoft also delivers technical services addressing every aspect of their products – creating a stable system infrastructure. Below, you can read in detail about the operator solutions provided by Betsoft.
The Betsoft Games Reviewed
The Betsoft casino games roster is truly impressive. Currently numbering 136 games, operators will be able to benefit from categories such as video slots, table games, video poker, and speciality titles. All categories are created with an extreme dedication to quality, featuring numerous details, 3D animation, high definition sound and much more – they are pleasing to loоk at, and more than fun o play. Betsoft is also standing out from the rest software developers by listing its entire collection of games on their official website, but that's not all. Operators can experience every single one of those titles in "demo mode"!
Video Slots – All Pretty
It is normal that the slot section of any software developer makes up the majority of their software products. Betsoft seems to have perfected the art of creating slots of superior quality, and their original titles are a testament to that. Jumbo Joker, Dragon Kings, Reels of Wealth, Fruit Zen, Enchanted, and more than a 100 other slot titles offer a superior gaming experience. Perhaps, what is missing here, are slots from popular franchises – however, it won't come as a surprise if Betsoft is already working on acquiring the license for those.
The Table Games are Classy
Top Betsoft Casino
Multiple Games
Daily Bonuses
Accepting US clients
Bitcoin Deposit Bonuses
No Separate Mobile App
You can see right away that the 20+ table game titles aren't just there for fluff. European Roulette, Craps, Baccarat, American Blackjack, Pai Gow Poker and all other variants feature crisp graphics and beautiful colour schemes. Transition animations are smooth, and ideal for a high-end casino operator. While they aren't that many at the moment, this shouldn't be troubling as Betsoft always works on new titles. The only minor con that can be mentioned here, is the fact that all of them look a bit too similar to each other – perhaps even a colour change of the virtual table felt would seem like an improvement.
Video Poker Doesn't Disappoint
Among the 12 currently available titles, both operators and players will be able to indulge in video poker types such as Deuces and Jokers, Double Bonus Poker, Joker Poker, Deuces Wild, Split Way Royal, and quite a few others. Available in single, 5, 10, 25, 50, and 100 hands draws, these video poker titles appear to be some of the most complete ones in the industry. The drawback here is the same as with the table games category – the interface of all types of Video Poker is practically the same. With that exception, Betsoft video poker is looking and playing excellent.
Platform Compatibility – The Shift™
Due to the rapid development in technology worldwide, older platforms that have reached the end of their logical evolution, are being replaced by new, more efficient ones. The Shift™ is exactly that – a software development platform by Betsoft, that works on the entirely new HTML5 framework. The old and known Flash is slowly left in the bowels of Internet history, while HTML5 reinvents every online casino title with numerous additional features. The Shift™ is a desktop developing platform that not only has better security, but better compatibility as well, as it is supported by all popular operating systems – MacOS, iOS, Windows, Android, and even Linux. Software produced under Shift™ loads faster is easier to support and much more optimized!
Connection Optimization – The Vault™
Betsoft is perhaps one of the few online casino game developers that have not only recognized a real issue in the industry but also has decided to do something about it. The problem with bandwidth has been a topic of debate for many years among software developers worldwide, and this is why Betsoft created Vault™ – a platform that allows tracking of connection inconsistencies internationally. It is no secret that usually operators have players from other countries, however, the Internet speed there might not be as good. Through Vault™, Betsoft isolates and analyzes every single occurrence, and applies the latest optimization procedures in order to ensure that their client's players have an uninterrupted experience.
Betsoft Mobile Casino Functionality – ToGo™
The ToGo™ product is basically a platform that optimizes the games offered by Betsoft, for any type of mobile gaming. This being said, operators will be able to offer Betsoft mobile casino titles on Android, iOS, and even Windows Phone (an operating system that has already seem its end). Since mobile performance and functionality are playing a vital factor here, ToGo™ makes it possible that sure that every casino game title offered by Betsoft, is completely playable on all types of modern devices.
Awards and Achievements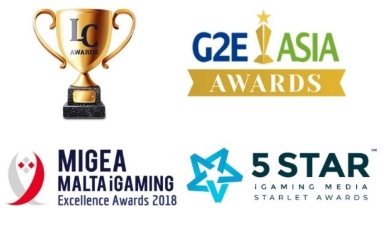 Betsoft has a wonderful reputation for being a highly renowned software developer of mobile casino solutions, and this is reflected by the number and variety of awards it possesses. Last year, Betsoft was awarded "The Best Manufacturer of Gaming Solutions" (in the slots category) by the Login Casino Awards. The G2E Asia Awards have granted the company first place in the category "Best B2B Digital Platform and Software Solution"; the Malta iGaming Excellence Awards has named Betsoft as the "Best Casino Supplier of the Year 2018" and the 5 Star iGaming Madia Starlet Awards has granted this software provider "Best Slot Provider of the Year 2018" award.
Licenses and Certification
After showing significant progress in their professional services, Betsoft acquired the Class 4 License from the Malta Gaming Authority, solidifying their legitimacy on the software development market. A few years later, Betsoft entered the Italian market by gaining legal recognition by the Autonomous Administration of the State Monopolies, that has the jurisdiction to issue licenses, as well as perform regulatory actions for any gambling activities that take place on the territory of the country.
Customer Support
Betsoft is famous for having a highly experienced and motivated team of professionals. Common queries, as well as more complex issues, are always resolved with ease – the agents of Betsoft are globally available 24/7! The offered personalized support they offer to their clients and keep a complete historical database record of any events, errors, bugs, etc. in order to further improve any future service and assistance.
In Conclusion – Betsoft Deserves Admiration
Although there isn't any Betsoft live casino functionality, it is clear that this software developer has decided to do things its own way. The amount of quality products and services speaks for itself, and they continue to do things right. With the exception that there aren't live dealer games and no Betsoft mobile app, everything seems to be better than good – we are definitely waiting to see what this software developing company is going to do in the future.

Preferred Casinos In Your Location