There's no Such Thing as Legal Online Casinos in South Africa – So Should You be Looking Overseas?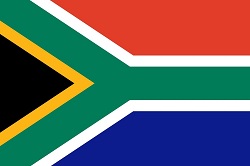 Playing at online casinos has become a very popular pastime for millions of people all around the world. Unfortunately, not all countries look upon it very favourably and in many countries the practise is illegal. If you happen to live in South Africa you fall into this category because gambling online is illegal. South Africans who want to gamble are much better off playing in a land-based casino. But as is the case with most other countries, there is little chance of there being one just round the corner. Which is one of the reasons that playing online has become so very popular. Type 'casino online South Africa' into the search bar of your PC and you'll be amazed and the thousands of hits you get. And it may well lead you to believe that you've got plenty of choice. But in fact there's not a South Africa casino online that's legal. The hits you're getting are for offshore casinos that accept South African players.
The legality of online gambling in South Africa is confusing
Before we started writing this page we had to do some research. Not actually living in South Africa we had to find out what the current situation is before we write about it. We found a lot of conflicting information so it's no wonder many of you are confused. There are a number of sites with information that implies gambling online is legal in South Africa and there are a number of South Africa online casinos that are licensed by the government. There are also a variety of offshore casinos willing to accept players from South Africa. No wonder so many of you are convinced that online gambling is legal. However, when you dig a little deeper, as we did when we were undertaking our research, we realised that there is no such thing as a South Africa casino online. There have been a number of changes in the laws relating to online casino South Africa, which is bound to lead to confusion. For many years the whole online gambling industry was a very contentious issue which led to the reintroduction of a remote gambling bill in 2015. It was introduced by the opposition but the Department of Trade and Industry is strongly opposed to the bill. At this present time, according to the information we uncovered, the issue is still being discussed. So as things stand at the moment, with regards playing at a South Africa casino online, is that it's illegal, unless you're sports betting. Choose to disobey the law and punishments are very harsh. Are you prepared to risk 10 years imprisonment or a 10 million Rand fine?
Recommended by more than 25,000,000 players and a WINNER of:


Fully Certified Casino
Be very wary of a casino South Africa online – it won't be strictly legal
We already said that you will encounter a number of sites accepting South African players, but is this strictly legal? We've got to be honest and say probably not. You'll have no problems finding a casino that accepts you as a customer and might even allow you to make payments in Rand. It might claim to be the best online casino South Africa, but it will actually be licensed and regulated in another country. There are plenty of different regulators all around the world, some of which are better than others. If one of the casinos you're considering is regulated in Gibraltar you can feel confident that any money you spend is going to be safe and there will be no issues you might have with the casino. But that being said, we have to stress that if the legality of gambling is finally decided and it becomes illegal you stand to lose all your funds. Some of the other regulatory bodies you might encounter include Malta, another respectable regulator. And Curacao, which is one from the other end of the spectrum and has an abysmal reputation. This regulator has no regular auditing schedule, no regulation for its license holders and no complaints service.
Aim to keep abreast of local changes in the law regarding online gambling
The online gambling industry is still very much in its infancy which means the laws are continually changing and it can be difficult to keep abreast of them all. For those of you who live in South Africa the law is still very unclear. As we've already mentioned, the powers that be are still trying to decide whether or not it's legal. As a reference site for all things relating to online gambling it's our goal to keep you informed of all the changes. At present, our advice to you is to check any licensing claims very carefully. All the reputable organisations allow you to check information online and it's also possible to make contact by telephone. A number of the sites that you encounter will be little more than marketing sites that won't be too worried about licensing and regulation. You can rest assured that we aren't one of them.
Top Recommended Casino Sites
Always perform your own due diligence
It's possible that the uncertainties relating to online gambling will eventually be ironed out so let's pass on some advice for when that day comes. Of course you're going to want to play at the best online casino in South Africa, so there are a number of criteria it should match. We also use the same criteria when we write our casino reviews. The first thing we always check is a casino's license and regulation. The regulatory body that will have issued the license could be one of many or it could be several bodies that have issued the license. The best one by far is the UK Gambling Commission, but it is really only concerned with casinos offering services to customers in the UK. a UK casino brand could also have a license issued by another body, allowing it to offer services to players in other countries. You'll therefore be able to feel confident its a trustworthy place to spend your cash. There are two jurisdictions currently issuing licenses that are worth little more than the paper they're written on. No protection is offered for players, the operators aren't audited on a regular basis and the fairness of the games isn't checked at all. In other words, you're going to be better off looking elsewhere.
What we look for when we write our reviews
Should it ever become legal to gamble online in South Africa, fingers crossed it'll happen soon, you need to be aware of what to look for in the top casino online South Africa, trying to decide where to spend your money can be a daunting task, it's certainly not one you should be taking lightly, that's for sure. We can help by cutting down on the time it takes to look at lots of individual sites as we only write reviews about the best ones. It's difficult to come up with one particular casino that's better than all the rest. They are all a little bit different and it depends on what you're looking for. We have a number of experts here at Top Casino Online and we look at a number of features we know are important, because we've been in the same position as you are now and appreciate what to look for.. We'll spend a little bit of time looking at them because you might want to consider these particular features too. Licensing and regulation we've already looked at, and briefly mentioned safety and security so let's look at what else is important.
Customer service – this isn't always the first thing that players consider and some don't even consider it at all. That is until they are in need of some help and then good customer service suddenly becomes a priority. It's very likely you will need to contact customer support at some point so look for a casino that offers support 24 hours a day. After all, you may be playing at all hours of the night, as well as Saturday and Sunday. Therefore you want a customer support service to be available at those times too.
Bonuses and promotions – these are not a criteria you should use alone, but combined with one or more other important features. This is because they often come with some very hefty terms and conditions that suddenly make the offer not as good as you first thought. The wagering requirements can be the killer blow, especially if you find you don't really like a particular casino. Even if you like the site the play through terms can be a bit of a bind.
Variety of games – you've probably already got a favorite game but it's not going to hurt to have the option to play other games if you want to.It's bound to increase your enjoyment when there are a variety of different games to play.
Swift withdrawals – some of you reading this will be looking to play casino games just for fun but there are also going to be a large percentage of you who are looking to win some cash every now and again. And it's no good your winnings staying in your account. You're bound to want to withdraw them otherwise what's the point. And having to wait days for a withdrawal is not a good thing.
Mobile compatibility – are you planning to play at a casino just using your PC or is the play to play a game or two whenever you feel like it? If you'd like the option of taking your games with you wherever you go you need to seriously consider mobile compatibility. We have to say that there aren't too many that you can't play at using a smartphone or a tablet. But it's worth checking before you open account just in case it isn't an option.
Online gambling in South Africa may be illegal but there are going to be a number of people prepared to take the risk. Which is why we've decided to hand out some advice for those that do. This doesn't mean we condone such a course of action, but want to impart some of the things we've learned. We often get asked questions when talking to people about gambling online so let's see if we can answer some of them here.
What does the future hold for those of you wanting to gamble online in South Africa?
If you live in South Africa and really want to try your hand at playing casino games online we're afraid to say things are not looking very rosy. Because there is so much conflicting information we appreciate it can be difficult to know what to do. The bottom line is that it is illegal to gamble online if you live in South Africa. A Remote Gambling Bill was proposed but it still hasn't been passed and it's doubtful whether it ever will be. It's the Department of Trade and Industry that really doesn't like the idea of allowing online casinos to accept South African players. And if this department aren't behind the idea then it will be pretty much dead in the water. Nevertheless, stranger things have happened and government departments have been know to change their minds and do a complete u-turn. So we'll be keeping our fingers crossed and be sure to let you know if anything changes. The Department has good reason for its stance as it has been quoted as saying that no amount of control would be able to negate the harm that online gambling can cause. The issue is undoubtedly going to be bandied around for many years to come and it may never be clarified. We hope we've cleared the muddy waters somewhat and you now realise that you shouldn't be gambling online if you live in South Africa. Doing so puts you at risk of spending time in prison or having to pay a huge fine.

Preferred Casinos In Your Location