You've got Lots to Choose From if You're Looking For a Top European Casino Online
Are you looking for a European online casino you can trust with your hard earned cash? Do live in one of the many countries that form Europe? You're in luck because there are plenty of best European online casinos you might want to consider. Europe is actually a rather good place to live if you want to play casino games online. The legislation in the countries may differ considerably but the general consensus of opinion is the online gambling isn't all that bad a thing to be doing. There are plenty of other countries where it's actually illegal and at best the law is very unclear. We could write pages and pages about the specific legislation in each individual European country, and we may well take that on as a project. But for now we'll look at online casinos in Europe more generally in order to give you an overall impression of the industry as it stands today.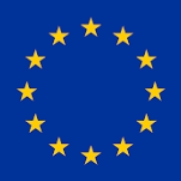 How European officialdom views online casinos
There are more than 50 different countries in the continent of Europe and a number of other countries that have territory in Asia as well. The European Union, slightly different than the continent of Europe is made up of 28 member states presently. With one, the UK, currently in the throes of a divorce. Looking at online casinos on a continental scale we felt would be a little overwhelming. So we'll be considering European online casinos from a European Union standpoint. In a number of ways there has been a lot of unification across EU states. MiFID is one example and this relates to financial service providers. But in relation to gambling there is nothing in the way of unified laws. In fact it couldn't be further from such an ideal situation. Across the EU there's a mish mash of legislation, with each individual country passing its own laws. But it has to be said that in general, it seems the EU member states are in favor of making online gambling legal and regulating and licensing online casinos in a unified way. We've decided to give you a snapshot of some of the European legislation that is currently in force and show how it differs from country to country. We'll be looking at the current state of play in some of the big European players.
Recommended by more than 25,000,000 players and a WINNER of:


Fully Certified Casino
Online gambling in Germany
The online gambling laws in Germany are really rather strict. It's only in recent years that this situation has arisen as at one point in its history Germany did look like it would be a world leader. There were some top rated casinos in Germany before 2008. It was a largely an unregulated industry and for the German gambler there was plenty of choice. After 2008, the German Government passed an Interstate Treaty of Gambling that effectively made online gambling illegal. However, government owned sports betting and horse racing enterprises were allowed. This stance on online gambling is a little unusual as there are European countries that have banned online gambling unless via a state owned and operated business. All the German states ratified the law apart from Schleswig-Holstein. However, this state did eventually change its minds and decided to tow the line. But it has already issued a number of licenses and revoking them was considered to be too expensive. So strangely enough, even though online gambling is illegal it has issued a number of licenses that are still valid.
Online gambling in the UK
Gambling has been part of the UK's culture since the 60s and was actually made legal in 2005. This was when The Gambling Act was passed and as well as legalizing gambling it also made it mandatory for any gambling businesses accepting UK clients to be issued with a license by the UK Gambling Commission. There was a good reason for the law being passed and that was the increasing number of offshore casinos that were attracting UK customers and the lack of real power the local authorities had when it came to regulating them. The UK Gambling Commission is a very transparent organization and considered by many to be a reliable and respected regulator. If you need to check whether an online casino Europe is regulated in the UK it's very easy. All you have to do is visit the website and perform a search in the directory of licensed businesses.
Online gambling in France
France is another country in which things are a little confusing when it comes to gambling laws. Which is a little surprising because the country has some strong links with many of today's gambling games. France has some of the oldest bricks and mortar casinos and the roots of many of today's modern games can be traced back to France. French attitudes to gambling are very liberal and many of its towns will have its own casino. However, online gambling is another kettle of fish. The first laws that were passed relating to online gambling were thought by many to be very biased towards state run operations. Those responsible for EU regulations obviously weren't very happy about this and so the law was revised. The revision allowed for sports betting, poker and horse racing. Traditional casino games were considered too addictive and banned from being played online.
Top Recommended Casino Sites
Online gambling in Belgium
Belgium is another country that doesn't take too kindly to offshore companies offering services to its residents but doesn't to home-grown enterprises offering online gambling services. The official regulator in Belgium is the Belgian Gaming Commission (BGC). it's powers come from the Belgian Gaming Act. part of its work is to create a blacklist of websites. Belgian internet service providers and financial service institutes are encouraged to recommend names for the list and pledge to block any activity regarding the blacklisted websites.
The European Union would like to see one single market
The whole purpose of the European Union is for it to be one regulated market, with the same rules and regulations in every member country. A single market for all areas of the economy including investment, finance and of course online gambling. It's still a long way of happening and it may never happen. Especially with all the recent upset that's being caused by Brexit. But on a positive note, the European Commission has actually written a green paper on the subject of gambling. Anyone who's interested in reading it can find it on the Europa website. As with most things connected with the European Union it can be very difficult reaching a consensus of opinion because so many different countries are involved and they all have their own opinion. Not just in relation to online gambling but many other things too. Opinions about gambling vary considerably across the Union and it's often looked at in a localised way rather than considering the bigger picture. Which let's face it is always the way when a number of different countries are trying to reach an agreement.
What to look for in the best casino online in Europe
There are thousands of casinos to choose from if you want the best casino online Europe. We will be looking at a number of them in our review section. But what do we look for in a European casino before we consider it worthy of writing a review? The first thing we check for is a valid license, issued by a recognised regulatory body. There are plenty of organisations overseeing the online gambling industry and its operators. but , as you might expect, some of them are much better at it than others. An online casino Europe that is licensed in Antigua and Barbuda or Curacao, is one that's better avoided if possible. Much better to look for one that's licensed and regulated in Malta, Gibraltar, the Isle of Man or Alderney. Cyprus also has a good reputation and there's a fairly new regulator called the Kahnawake Gaming Commission that is gaining a good reputation. Paying money in and taking it out of your account is also something you need to think about, and how you'll be able to do it. What currency are you going to use and what is your preferred payment method. PayPal has become a very popular method of payment across Europe and many of the top European casinos online will accept this method. If Euros are your local currency you're going to need to be sure it's accepted, or another currency of your choice. If the website of the casino brand is available in your native language this is also going to be a bonus. It's bound to be available in English but being able to read the terms and conditions in your own language will make them much easier to read and understand.
Is the future looking rosy for online casinos in Europe?
There's no denying that gambling is a very popular pastime all over Europe. Figures estimate its worth as around EUR 85 billion and it's growing by around 3% per year. There are many different casinos offering their services to more than 7 million EU customers. Such enormous figures are leading individual countries to consider the industry more as a whole rather than at their own local level. Figures collected just 5 years ago awarded online-gambling services 12% of the gambling market with an annual revenue in excess of EUR 10 billion. This figure looks set to increase to more than EUR 13 billion very soon. Reason enough for many of the countries to consider how they can get and keep their portion of the pie. To this end, a cooperation agreement was signed by the EU gambling regulatory authorities with the aim to increase administrative cooperation. It followed in the footsteps of a number of other initiatives. The EU is doing its utmost to set an example and is leading the way towards a unified regulatory system in Europe for gambling in general but also for online gambling. A system is long overdue because theoretically, Europeans can sign up and register for an account at any online casino. After all they're all over the internet and access is easy. Therefore, in order to better protect consumers and reduce the instances of fraud and scams a unified system will need to be in place. European online casinos are still a relatively new concept and the legislation is still being honed. There are also no coherent and continent wide rules to protect anyone playing at them. Which means you need to be vigilant and perform your own due diligence. We are here to help as well and a good place to start is by reading some of our Europe online casino reviews. Our advice is to not rush headlong into opening an account but to carefully consider all your options first. If you think you might have found the best one for your needs and it ticks all the right boxes then start by investing small amounts before risking more. All of us here at Top Casino Online have enjoyed the time we've spent at online casinos and are still enjoying it today. The whole reason for this site it to help you enjoy it as much as we do. Preferably without making some of the silly mistakes we did. Don't just read a few pages and never visit here again because we'll be constantly adding to the information and changing it when new regulations are made, new casinos launched and bigger and better promotions are offered. Gambling online is legal is a number of European countries but there are also some where you'll fall foul of the law for your ultimate safety it's best to check with your local regulator to find out how things currently stand. We will do our best to advise you of the current situation whenever we can. But rules and regulations have a tendency to change at the drop of a hat and we can't always be there right when it happens.

Preferred Casinos In Your Location